Regular price
Rs.1,990.00
Regular price
Rs.3,000.00
Sale price
Rs.1,990.00
Unit price
per
Sale
Sold out
COMPLETE CONFIDENCE & COMFORT 
PROTECTED INTIMATE BALANCE 
FRIENDLY FOR YOUR WALLET & EARTH
When should you use your menstrual cup?

Depending on how heavy your flow is, you can wear a menstrual cup for 6 to 12 hours. This means you can use a cup to protect yourself overnight.
You should always take out your menstrual cup within 12 hours. If it fills up before then, you'll have to empty it sooner to avoid leaks. 
How to Remove Your Menstrual Cup

Simply follow these steps to remove a menstrual cup:
Thoroughly wash your hands.
Insert your index and thumb into your vagina.
Pull the cup's stem gently until you reach the base.
To remove the cup, pinch the base to release the seal and pull down.
Menstrual cup should be cleaned (before first use)
You should prepare the cup before using it for the first time.
Begin by washing your hands and the cup with a gentle, unscented cleanser.
Next, bring a pot of water to a boil and immerse the cup in it for no more than 10 minutes.
Keep an eye on the cup to make sure it doesn't stick to the bottom of the pot and burn.
View full details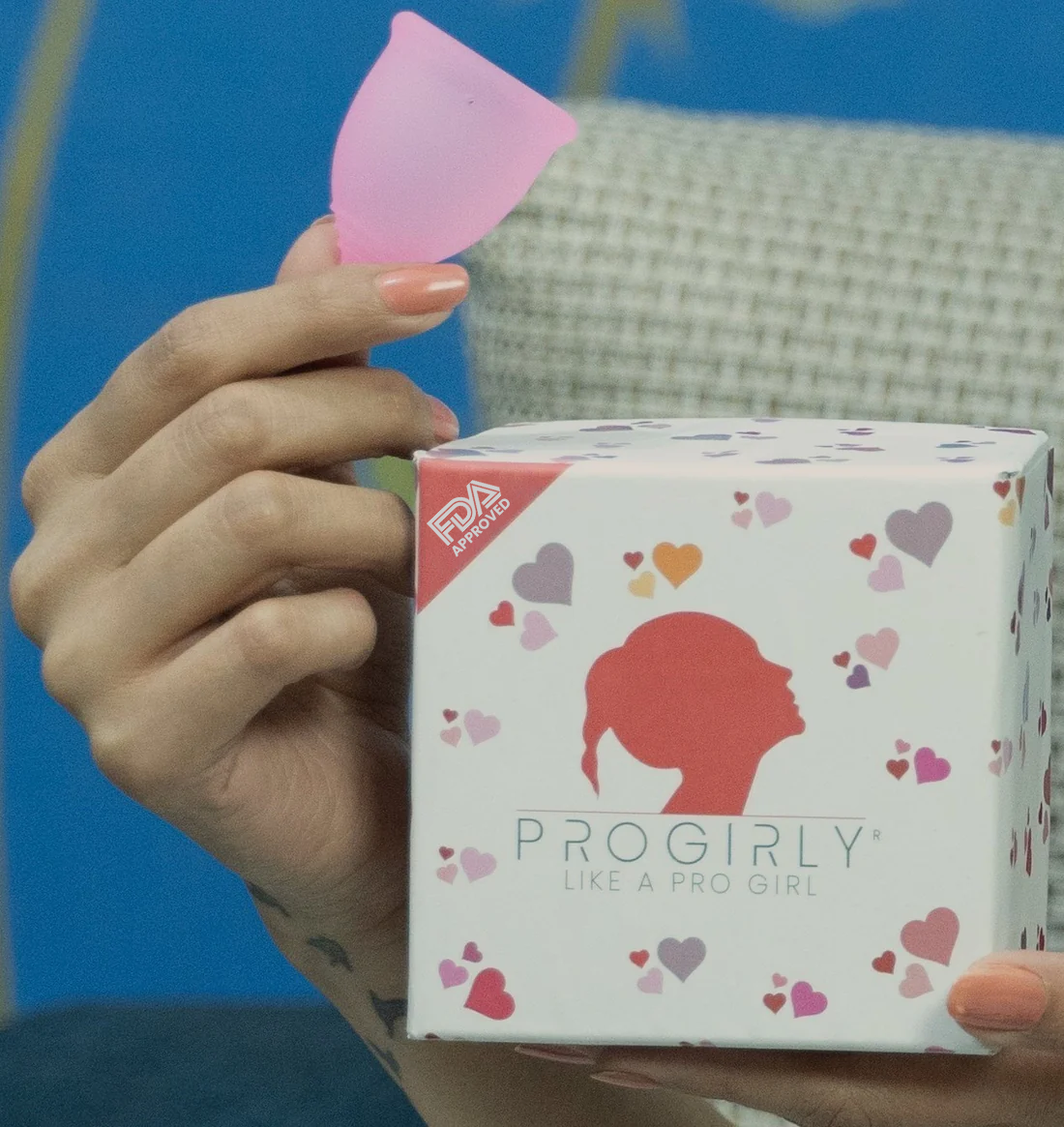 Sooooooo comfortable...mne aj isko first time use kia ha itna comfortable ha ...koi hesitation ni ha koi rashes ni ha .....i love this product koi lekage ni ha....me jse mrzi uth beth rhi hu..shukar ha k pads sw jan chutti...thank u progirly hm larkiok ki zindgi asan krne k lie...highly recomended
Very good product easy to use highly recommended 100% satisfied I am very happy thanks progirly
Highly recommended
This is my second period using this cup and I am very satisfied with its use. My life has become peaceful. Earlier I could not sleep at night during my periods but now I sleep completely tension free Alhamdulillah.
All 3 cups
Firstly I got their small cup as per instructions (for beginners)it kept leaking from day one I contact them about it they suggested medium cup I ordered it ( got discount cause I bought 1 large as well)it kept leaking as I use it they suggested larger cup I got it as well haven't tried it yet but I hope
It will work so the conclusion is product is fantastic in every possible way.Do check your cervix height before ordering do check how strong or weak your pelvic muscles are(google everything)do check how heavy or light your flow is ,how active your lifestyle is,that way you won't have to spend too much money like I did.
Super comfortable easy to use zindagi asan kr di sach mi thanku progirly ❤